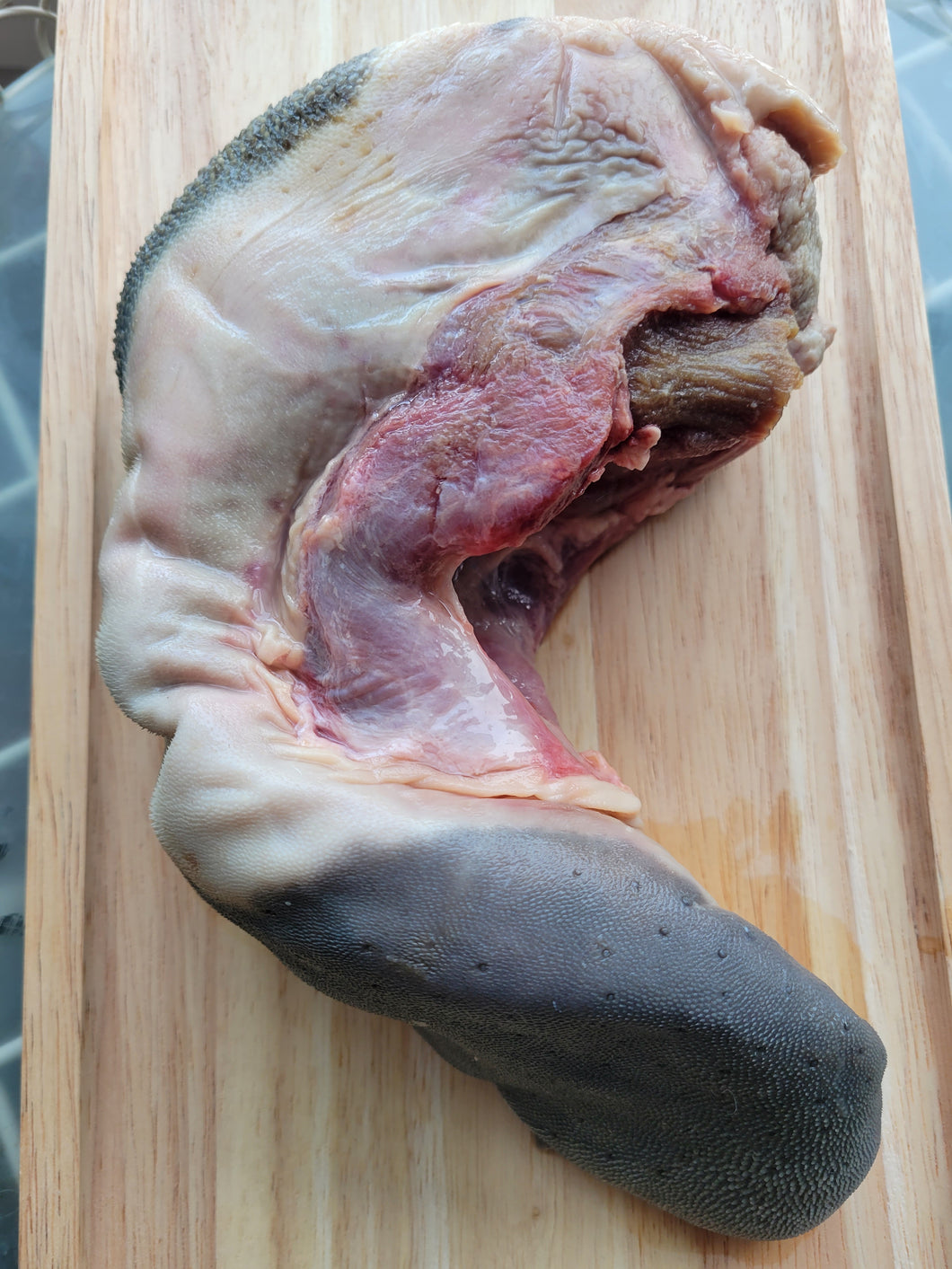 Organic Beef Tongue
Regular price $30.00 Sale
Expand your horizons. Beef tongue is actually very easy to cook and creates a great cold cut for sandwiches when thinly shaved. Each tongue is 2.5lbs.
Recipe:
1. Place tongue in stock pot and cover with beef broth. I like to add salt, pepper, bay leaves, chopped onion and garlic to the pot.
2. Slowly simmer for at least 3 hours.
3. Remove tongue from pot and allow to cool before handling. When ready -remove outside layer of tongue with a knife.
4. Slice peeled tongue into thin slices. Enjoy on a sandwich warm or cold